Events
IBP Network Webinar: Dr Gianluca Tozzi - Digital volume correlation (DVC) in musculoskeletal research: state of the art and challenges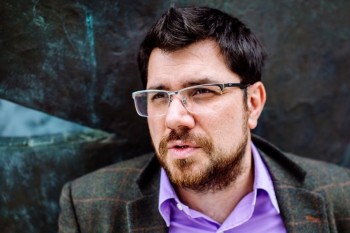 Date: 5 May 2021 Time: 15:00 - 16:00
Abstract:
Digital volume correlation (DVC) has the unique ability to provide experimental full-field measurement within materials undergoing motion or deformation. In recent years, the technique has been increasingly employed in biomechanics for the evaluation of both hard and soft tissues, biomaterials and tissue-biomaterial systems. This webinar is intended to present the latest advancements in the use of DVC for musculoskeletal research and its potential for improved experimental tissue mechanics, which could ultimately drive new biomaterial design, clinical diagnostics and surgical practice.
About the speaker:
Dr Gianluca Tozzi is a Reader in Bioengineering and Director of the Zeiss Global Centre at the University of Portsmouth. His research is devoted to the understanding of structure/function of biological tissues and biomaterials, mainly in the musculoskeletal domain, using full-field measurement techniques such as digital volume correlation (DVC) based on X-ray computed tomography (XCT). He sits on the executive board of the Tomography for Scientific Advancement (ToScA International), on the scientific/technical committee of the British Society for Strain Measurement (BSSM) and serves on the editorial board of the Journal of Microscopy and Materials. He has authored over 60 peer-reviewed journal papers and received substantial research funding from a number of agencies and industry.
About IBP Network Webinar Series:
Open to all IBP Network members. (Not a member? Join here)
To bring together members of our community.
Talks from eminent scientists, beamline scientists and facility specialists across the world.
30 – 45 minutes talk followed by 5-15 minutes Q&A.
Talk will be recorded (except the Q&A) and made available to all network members.
If you wish to suggest a future topic or speaker please contact us, speakers could be from academia, industry, within IBP Network or from further a field.
Register for the webinar here.