Welcome to the ImagingBioPro Network
Imaging Dynamics in Biophysical / Biochemical Processes Across the Hierarchical Scales

The ImagingBioPro network seeks to develop new imaging methods using large facilities to capture the dynamic biochemical and biophysical processes in biological samples. The network is supported by the Technology Touching Life Network which is co-funded by the BBSRC, EPSRC and MRC (
MR/R025673/1). 
The human body is highly structured – from proteins and DNA, to the cells making up tissues that, in turn, form organs. To fully understand how an organ works in health and disease, imaging techniques need to be developed that simultaneously capture the dynamic biological processes at multiple temporal and structural scales. Read more about the ImagingBioPro Project.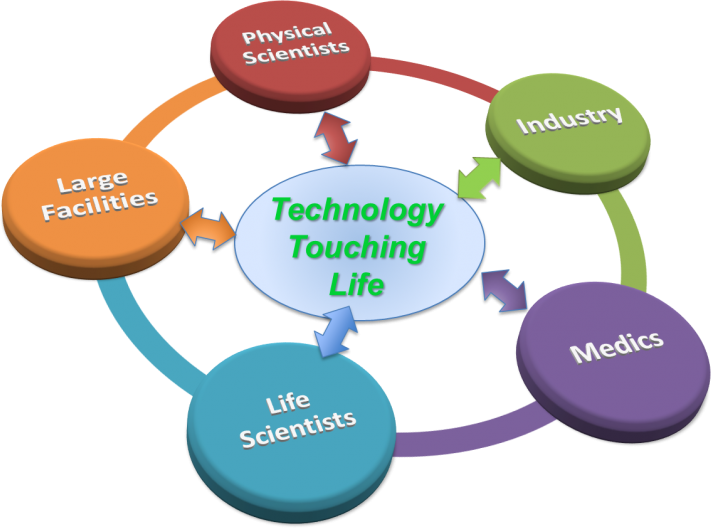 The ImagingBioPro Network will:
Connect Life and Physical Sciences Researchers, Medics and Industrialists
Host networking and training events, including Conferences, Sandpits, Workshops
Fund over two dozen interdisciplinary exchanges for early career and established researchers
Fund over a dozen feasibility studies to provide proof of concept for new technologies
No upcoming events scheduled.