Events
Inaugural IBP Network Webinar Series: Musculoskeletal tissue nanomechanics using in situ SAXS/WAXD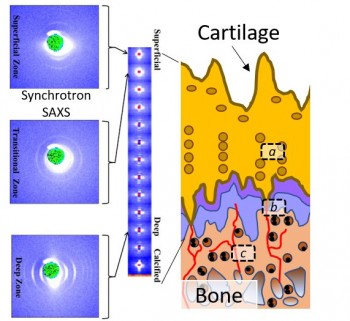 Date: 3 February 2021 Time: 15:00 - 16:00
Abstract:
Musculoskeletal organs undergo a hierarchy of deformation processes during physiological and injurious loading (from molecular to macroscale). This webinar will describe, using examples from bone and cartilage in health and disease, how to use high brilliance microfocus synchrotron X-ray scattering to measure the nanometre-scale mechanisms in these tissues dynamically and in situ.

About the speaker:
Dr. Himadri S. Gupta is Reader in Bioengineering and Biophysics in the Institute of Bioengineering at Queen Mary University of London. His research focuses on the nanoscale mechanisms underpinning musculoskeletal tissue mechanics, using synchrotron X-ray techniques.

How to access:
Open to all IBP Network members. (Not a member? Register here)
When: 15:00 to 16:00 on 03 Feb 2021
Where: Zoom – meeting ID: 999 3507 3933, link, passcode: 468319
Add to Calendar: link

About IBP Network Webinar Series
The IBP Network webinar series is designed to bring together members of our community. The webinars are featuring talks from eminent scientists across the world, as well as beamline scientists and specialists at RCaH will be established. The webinar series aims to provide academic exploration and inspiration, to offer insights into a range of topics and to foster networking and collaboration. If you wish to suggest a future topic or speaker please contact us, speakers could be from academia, industry, within IBP Network or from further a field.
Format
The presentation will run for 30 – 45 minutes, followed by 5-15 minutes of questions.